We love a good DIY project, and the internet has made these projects much more approachable. Whether you're 3D printing a small plastic component, wiring or soldering electronics, woodworking, or metalworking, you can find all sorts of diagrams and downloadable blueprints online. John Brochu, the founder of a company in Virginia called ADV4x4, recently posted a video on his YouTube channel that shows a 10-minute time lapse of the DIY overland camper he made from nothing but raw materials and a set of custom blueprints. The result is pretty impressive.
John offers the blueprint files he created, in either metric or imperial format, as downloads on his website for a small fee. On its own, this wouldn't catch our interest, but the video he posted with a complete time-lapse of the project certainly did. It shows how he welded the frame, installed Timbren suspension and wheels, finished it in bedliner, added lights and a wiring junction box, and then built the camper itself on top. In another video, he estimates he spent a grand total of $6,000 in materials and about 100 hours of his time on the project — that's a lot, but it's also a lot less than it would be for a pre-built camper.
The DIY overland camper has custom flooring, ceiling, and wall panels, LED lighting with dimmer switches, shelving, a coat rack, two sliding windows, a locking door, a powerful vent fan, and more. He also went on to add a motorcycle rack to the front of the trailer, and a roof rack with a pull-out awning.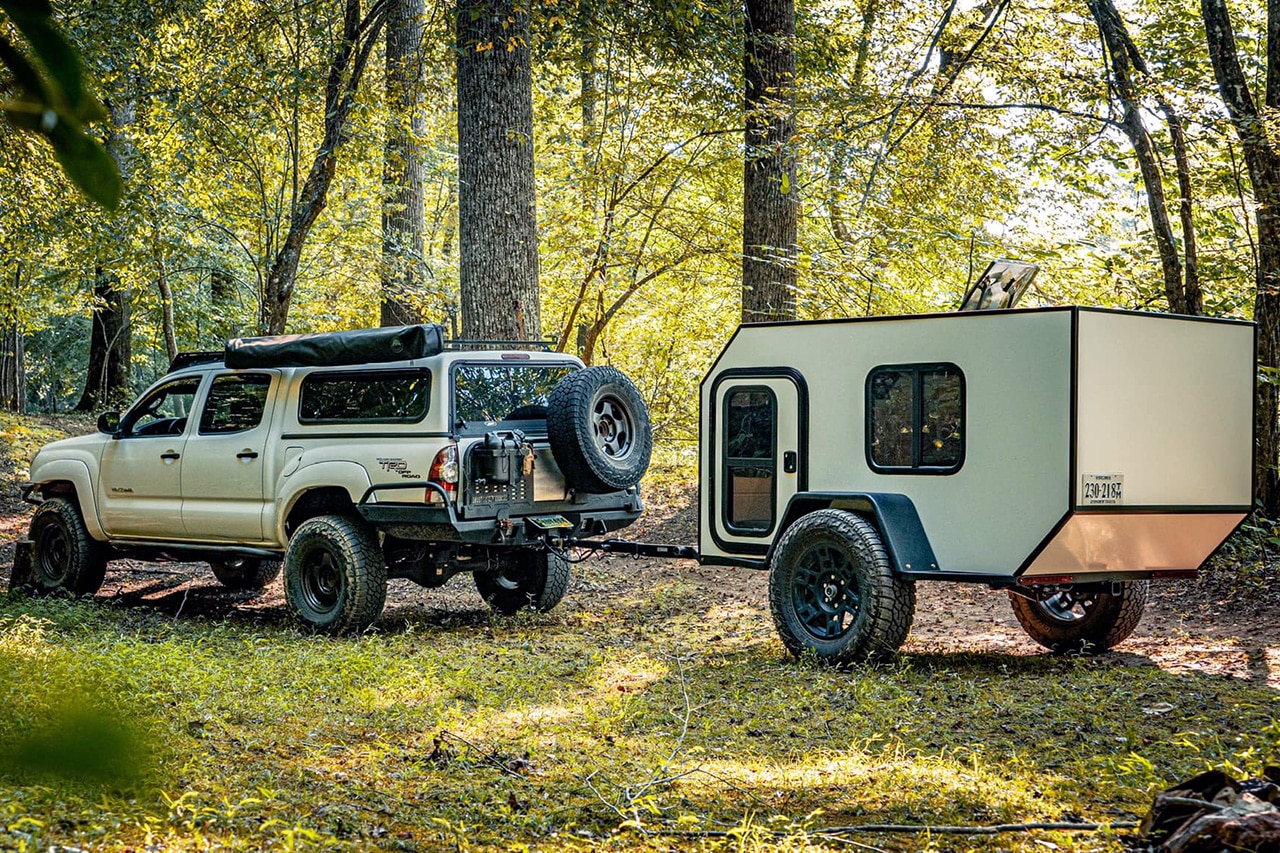 The results of this build are pretty cool, and we appreciate how thorough John was with documenting the process. He even made a comprehensive list of the tools he used during the build, from a miter saw to a caulk gun. Check out the video below to watch the trailer build time-lapse, or head to ADV4x4.us for the blueprint files.
The post Video: DIY Overland Camper Build Time-Lapse appeared first on RECOIL OFFGRID.